This week is Transgender Awareness week and it sits in the month of November, which is Native American history month. With all of that in mind, we thought what better person to cover than the newly elected Kansas Representative, Stephanie Byers. Byers is a transgender Native American who is a member of the Chickasaw Nation, currently living in Kansas. Her win has been huge, not only for LGBTQ+ people but also for the Indigenous people of this land. Last week we discussed the importance of Black voter turnout, and this week we want to touch upon the Native American turnout. The activism of Indigenous people showed immense support for Democrats. In some tribes, 97 -98% of votes supported Biden/Harris. The Tohono O'odham, Hopi, Navajo, and several smaller nations all carried Arizona, turning the state Blue for the first time in 24 years.
In Wisconsin, 82% of the Menominee Nation and a small band of Mohicans voted in support of Democrats. It is notable that 80,000 Indigenous people were registered to vote in the State and Biden won with just more than 21,000 votes. Had Native Americans not showed up for the vote, it is most likely that Trump would have taken the State as he did in 2016. Similar turnouts happened in Montana, Utah, and South Dakota, though the overwhelmingly White, conservative states remained in the Red. In addition, Natives also managed to get six representatives elected to the U.S. Congress, as well as numerous local officials. But before we move forward with today's story, we want to pause to recognize the reality of where we have placed indigenous people.
The voter turnout should not be interpreted as love or support for America, even if many with mixed heritage may have affinities for our country. The truth is, we stole this land from Natives through mass genocide, denied Indigenous people rights for centuries, and now have leaned upon them to save the last remaining shreds of our democracy. All while silently ignoring the rise in COVID-19 cases in various Tribes and Nations across the land, the same way we have ignored those we imprisoned again and again for hundreds of years. It is insulting and an affront to the Native people of this continent to pretend that these elections have "set things right". Indigenous Nations voted for Democrats in order to save their people and to gain resources that they have been denied. Once again, they have been forced to place their trust in a group that will most assuredly let them down. We only make this right by listening to tribal leaders, advocating for Indigenous Rights, and working to free an enslaved people. But let's talk about those within Native communities who are working to make a change for themselves and others.
Down in the heartland of what would later be renamed Mississippi and Alabama, the Chickasaw were a thriving people in pre-Columbus times. They developed sophisticated homes and villages, utilizing trade and agriculture to sustain and grow their nation. While there was certainly a willingness to go to war if need be, for the most part, Chickasaw leaders maintained peace with surrounding tribes. This courtesy extended to foreign explorers who first came face to face with the Natives in 1540. As White and Hispanic settlers began to vie for the rich soil of the deep south, Chickasaw villages began to migrate north to Kentucky and Tennessee.
After more than 100 years of trading with the French, relations soured. During the French and Indian War, the Chickasaw sided with English settlers to help defeat and expel the French to Canada. As a thank-you, just 70 years later, Americans rounded up the Chickasaw along with the Cherokee, Seminole, Creek, and Choctaw during the Trail of Tears. These 5 groups were given the racist label "Five Civilized Tribes" and driven from their homes. The Trail of Tears was the forcible removal of approximately 60,000 Indigenous people. It is estimated that anywhere from 10,000-20,000 people (or 16-30%) died during this death march. It would be nearly 100 years before Indigenous people were allowed to leave their reservations, more than 120 years before Nations were given any rights to their own government, and 130 years before a new Constitution was drafted for the Chickasaw people. Today the Chickasaw have unwillingly been assimilated to American culture. But one native, Stephanie Byers, has started her own journey down this unchosen path in order to change American governance.
Born in the heart of the Chickasaw Nation in Oklahoma in 1963, it seems that politics were never expected in Stephanie's future. She graduated from Oklahoma Christian University in 1986 with a Bachelors in music education. A few years later she had resettled in Wichita, Kansas and took a position as a band teacher. For the next 3 decades, Stephanie Byers poured herself into her work as a teacher. Her dedication brought her some local notoriety, earning her the position of Director of Bands and Orchestras and later, Fine Arts Department Chair at Wichita's North High School. She completed her Masters of Music from Kansas University in 2015.
However, a new direction for her life was taking shape as Stephanie came to terms with her gender identity. In 2014, Byers came out as transgender to her students and co-workers. She remembers stating simply "Instead of Mr. Byers it's now Mrs. Byers. Now let's talk about this semester's goals". Even with the brave face it must have been a terrifying moment. However, Stephanie's impact and love from the students shone through and they rallied to show support. When Westboro Baptist decided to show up to protest the transgender teacher, the students shot back with photos and videos of rainbows and LGBTQ+ support. And when the exiting seniors did their annual t-ping of the school, they chose rainbow-colored toilet paper in support of Mrs. Byers. But perhaps their strong show of love came when they nominated Stephanie for GLSEN's National Educator of the Year award in 2018. Byers won the award.
After her coming out, Stephanie and her wife became more active in the Kansas LGBTQ+ community. For the past 2 years, Stephanie has sat on the board of Wichita Pride and served as Communications Director for the organization. She has attended and spoken at several rallies in Kansas both for LGBTQ+ issues as well as education reform. Byers and her wife Lori present regular workshops and educational training on Trans and other queer related issues through their company Gender.Training. Together they have worked to defy the ignorant and biased perception often portrayed of midwestern people. This work reached a new level when Stephanie announced her candidacy for State Legislature in 2019.
After Democrat Jim Ward decided to run for the U.S. Senate, a local seat was vacated. Byers had recently retired from teaching but remained frustrated with the lack of funding and attention given to Kansas public schools. In addition, she saw the increased need for Medicaid expansion in the State. Telling news site kake.com:
"I've seen up close and personal young families that struggle with health care because they fell in a place that a simple expansion of Medicaid in the state of Kansas would help them immensely… I felt passionately about the fact that there needs to be another voice that will stand and say, 'Yes, we can help.  How can we do this?'  Not why we can't, but how can we?  What are the ways that we can do it to make this expansion happen?"
Even with opponents attempting to distract from Byers running points by focusing on her transgender status, the local district was not having it. On November 3rd, Byers took the legislature seat with a majority vote of 54% compared to the runner ups 45%. Not only will she become the first transgender lawmaker in Kansas, but in the entire Midwest. She also becomes the first transgender Native American elected to any state legislature. We congratulate you Stephanie on your historic win and wish you all the best in your journey forward.
As for our listeners, as you prepare to celebrate thanksgiving this year we strongly encourage you to take pause. We don't mean to say it isn't important to remember to be grateful for what we have, but also to remain honest about how we got here. Remember that we must do so much better than our forefathers. That for the spirit of thanksgiving to really shine through, we must follow the example of the Chickasaw and not the Pilgrims. Your recommended resource is Spaces between Us: Queer Settler Colonialism and Indigenous Decolonization by Scott L. Morgensen. We also suggest the book Custard Died for your Sins; an Indian Manifesto by Vine Deloria Jr. We have also attached a short YouTube documentary on an overview of America's treatment of Indigenous Nations.
Want more from Evan and Paul? Join Your Queer Story on Patreon!
Tweet Us
References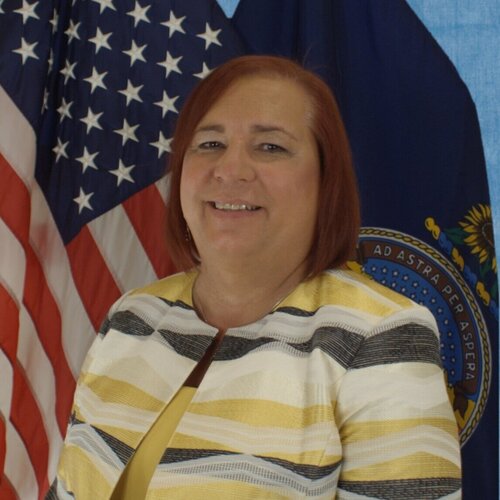 8. Kansas - https://www.kansas.com/news/politics-government/election/article246927272.html